Unlock the potential of your space with CompleteBasements Ltd. Trust our expertise for end-to-end basement solutions, utilizing cutting-edge technology and impeccable design.
Welcome to Complete Basements Ltd, your premier destination for turning your basement into an extraordinary space that exceeds your wildest expectations. Whether you have a vision of converting an existing chamber or undertaking a full excavation and underpinning project, our team is here to guide you every step of the way.
With our wealth of knowledge and extensive experience, we have successfully completed a diverse range of projects. From transforming single rooms into additional living spaces to creating complete apartments beneath existing structures, and even incorporating swimming pools, we thrive on challenges of all sizes.
But don't just take our word for it. Take a moment to explore our captivating collection of project videos, where you can witness the exceptional craftsmanship and meticulous attention to detail that we bring to each transformation.
When you choose Complete Basements, you gain access to a dedicated team of experts who will be by your side throughout the entire process. We understand the importance of effective project management, which is why we guarantee our work and ensure that it adheres to the highest building control standards.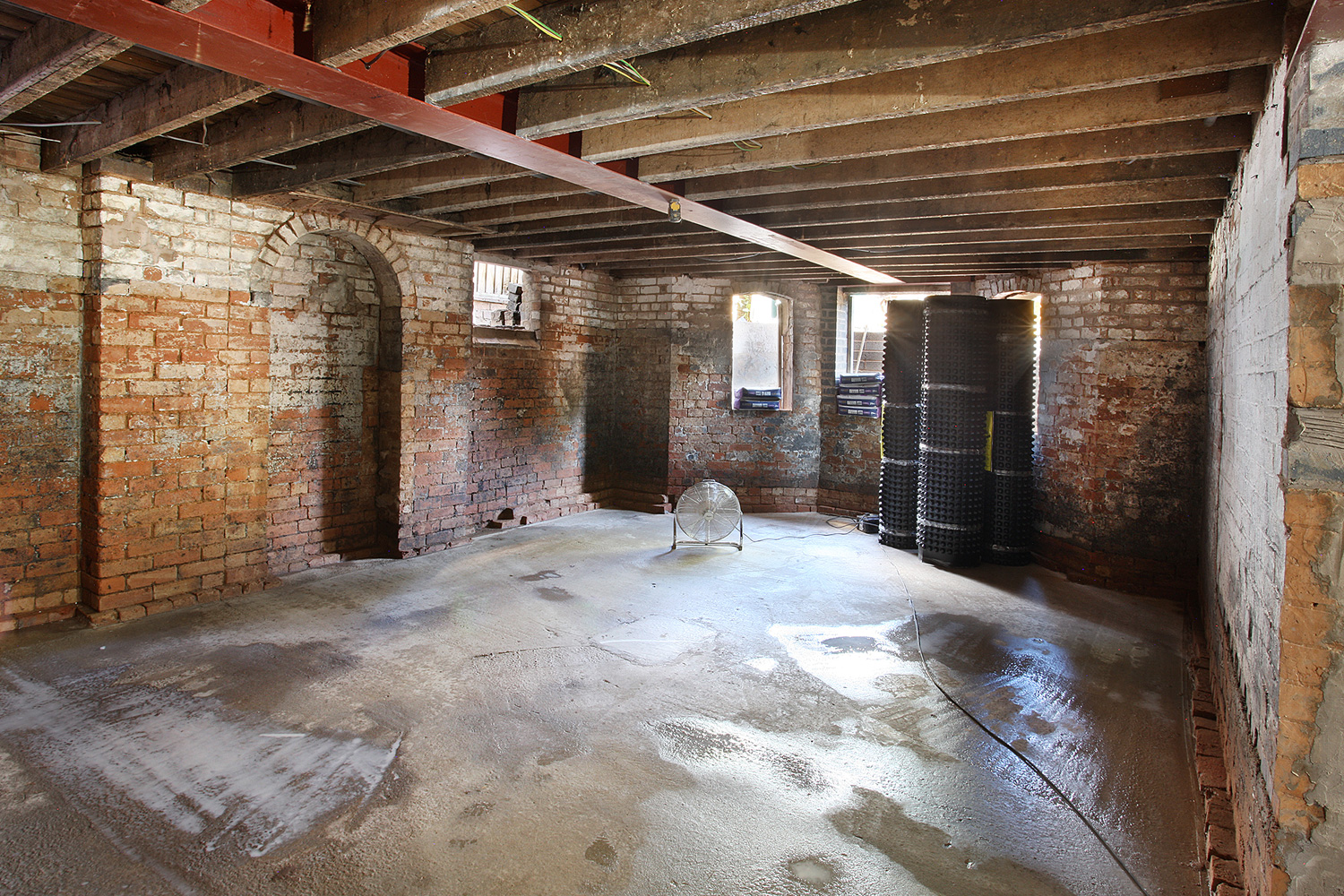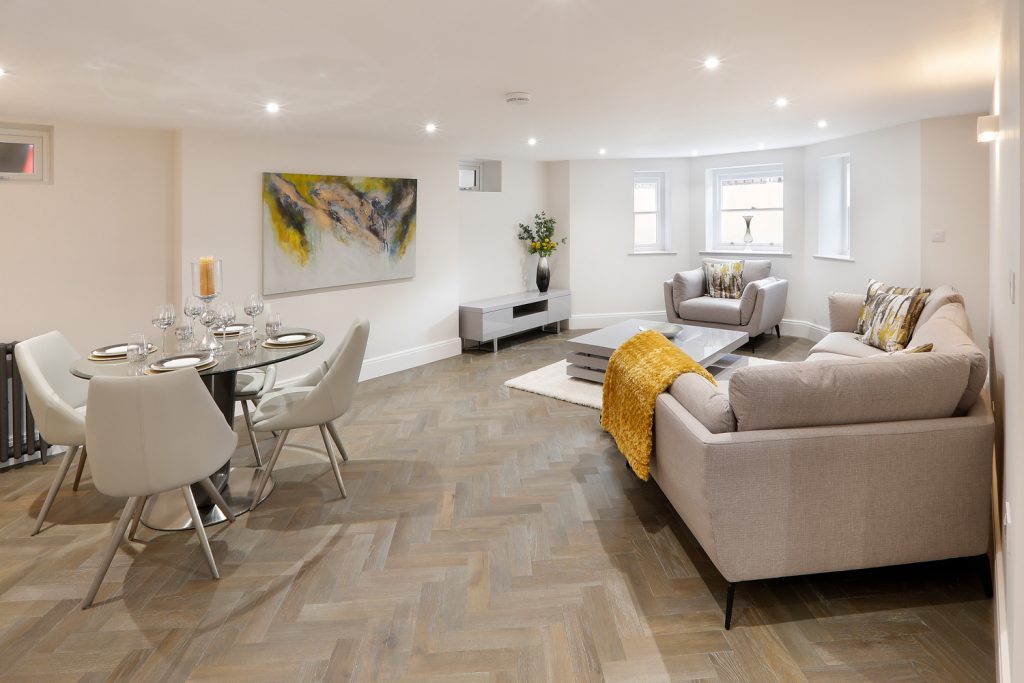 Bringing your Unique
Vision to Life
Our meticulous approach involves developing comprehensive work schedules, ensuring the smooth and efficient execution of each project. With our expertise, you can rest easy knowing that your basement conversion will be completed within the agreed timeframe and budget.
To bring your unique vision to life, we offer full design services and the option of 3D rendering for your project. Immerse yourself in your future basement with our cutting-edge virtual reality walk-throughs, allowing you to experience the space firsthand even before construction begins.
So why wait any longer? Take the first step on your transformative journey with Complete Basements today and unlock the boundless possibilities for your basement. Let us turn your dreams into a stunning reality.
Complete Basements Ltd – Your trusted partner for all your basement conversion needs. Contact us now to embark on this exhilarating transformation together.
Conversions in your home or property refers to the process of transforming an underutilised or neglected space into a functional, liveable area. Common types of conversions include basement conversions, garage conversions, loft conversions, and more. The goal is to optimise the available square footage of your property for better use, be it for extra living space, a home office, or for recreational purposes.
Conversions are an ideal solution for homeowners looking to maximise their living space without the hassle of moving houses. Whether you have a growing family, need a home office, or desire a dedicated entertainment space, a conversion can meet a myriad of needs. Basement conversion companies and basement conversion specialists offer tailored solutions that cater to individual requirements.
Does a Conversion Increase
Your Property Value?
Absolutely, a well-executed conversion can significantly increase the value of your property. According to real estate experts, the average cost of basement conversion is often outweighed by the potential ROI, especially if the space is converted into a functional living area like a bedroom, kitchen, or lounge. A basement conversion to a living space, for example, can add as much as 20-30% to your property's market value.
Determining the best location for a conversion largely depends on your property's layout and requirements. Nonetheless, basements are often considered the most suitable option due to their ample space and secluded nature. They are perfect for activities like music practice and home theaters, as they can be easily adapted to incorporate noise reduction measures compared to upper levels of a home. We are one of the best basement conversion companies, that can cater to your requirements, in the UK.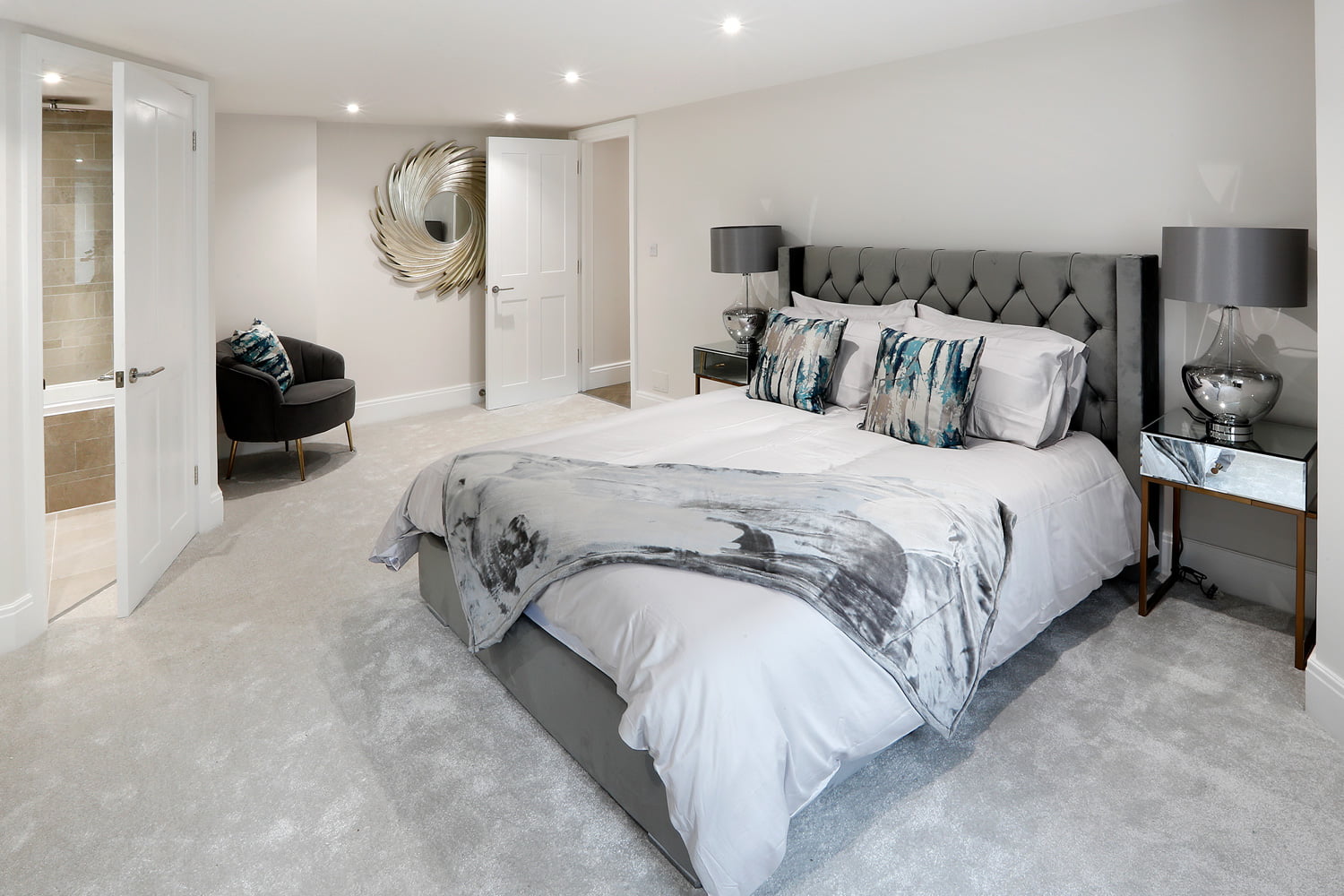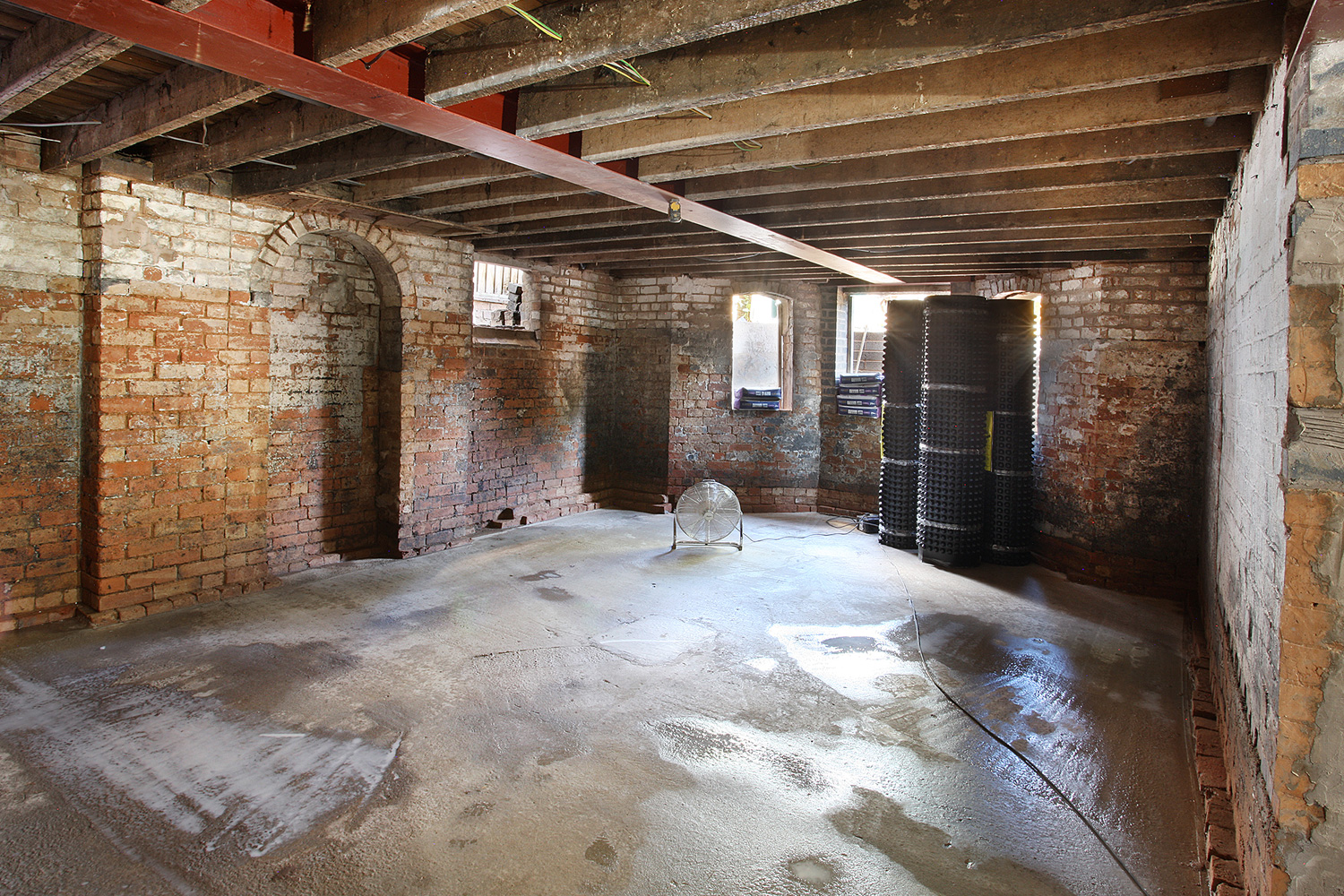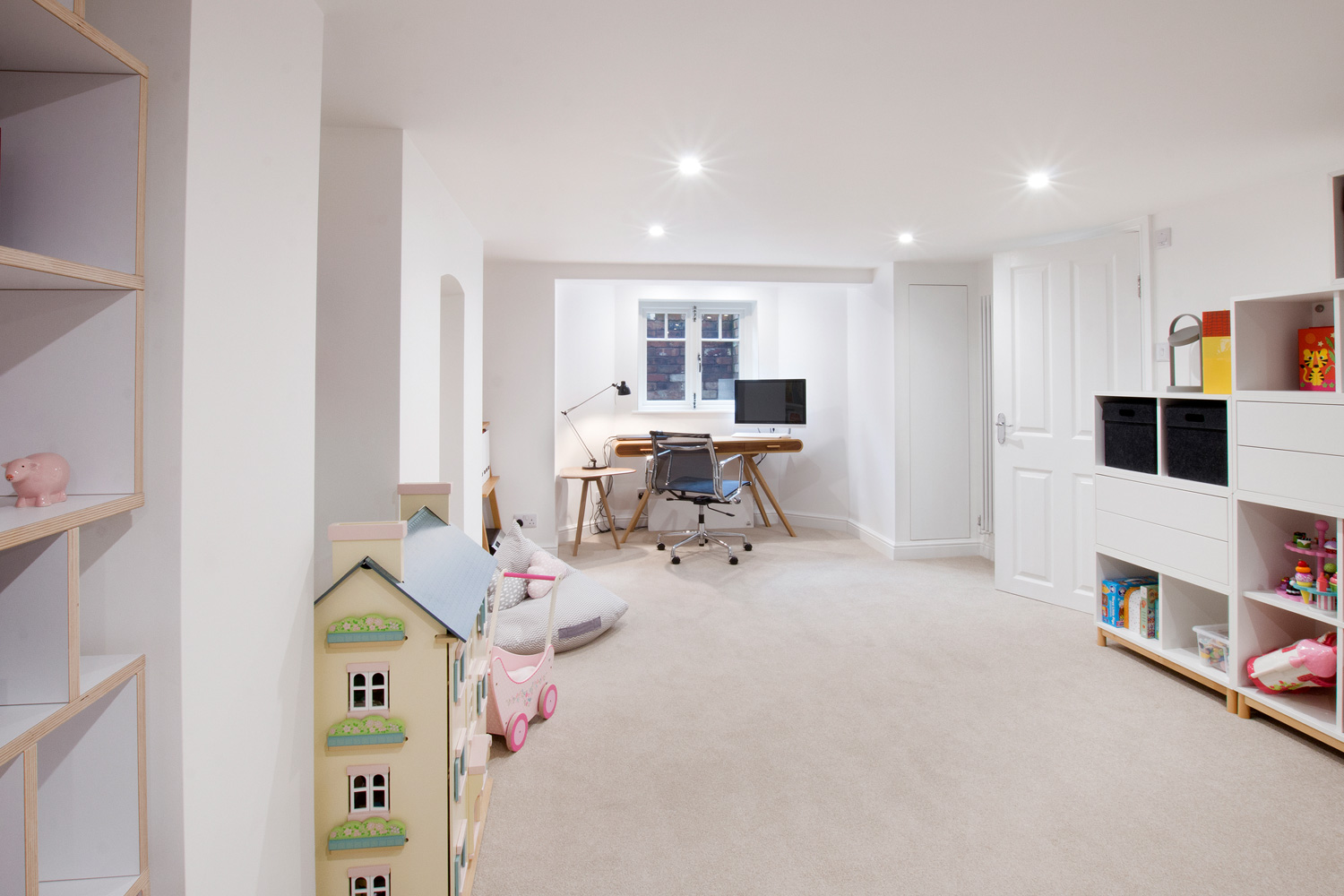 What Factors Affect the
Cost of a Conversion?
Converting a basement into a livable space can be a valuable investment for your home, but the cost can vary depending on several factors. These include the size of the space, complexity of the work, and location. It is important to keep in mind that the costs may differ based on individual project requirements. Therefore, it is always advisable to consult with basement conversion companies to get an accurate estimate. The specific costs involved may include electrical work, plumbing, and materials, which are generally calculated as basement conversion costs per square meter.
Different Types
of Conversions
While basements are popular for conversions, other spaces in your home can also be converted to add functionality and value. For those with older homes, Victorian basement conversion or Victorian terrace basement conversion can offer a unique blend of classic architecture with modern amenities.
Should You DIY or
Hire a Specialist?
For the hands-on homeowner, a DIY basement conversion might seem like a tempting option. However, it's essential to remember that a professional touch can make all the difference. Experts from basement conversion companies, especially a local basement conversion company, can navigate the complexities of permits, construction, and finishing with ease.
Why Choose Complete
Basement for Your Conversion?
If you're looking for a reliable and high-quality basement conversion company near you, we are the ones to choose. Offering a wide range of options, such as basement to bedroom conversion, basement bathroom conversion, basement kitchen conversion, small basement conversion, Victorian basement conversion, and cellar basement conversion.
We work across the West Midlands & South Warwickshire, primarily in Dorridge, Lapworth, Solihull, Wootten Worn, Henley-in-Arden, Stratford-upon-Avon, Birmingham, Leamington Spa and Warwick.
Don't wait! Contact Complete Basement Ltd for a tailored solution that suits your needs and enhances your lifestyle.